Possible Benefits of IV/IM Nutritional Therapy:
• Boosts Energy
• Detoxifies the body
• Enhances the immune system
• Helps prevent illness
• Decreases artery plaque
• Combats chronic fatigue
• Improves hangovers
• Reverses symptoms of malnutrition
• Assists with age management
• Helps treat Parkinson's disease
It's not only about the IVs at Mind Body Skin Medspa! Many patients come to us for our vitamin intramuscular (IM) injections.
We have five IM shots to choose from -- B12 injections, D3 injections, and Tri-Immune injections. Our medical team can consult with you on which injection(s) may be best for you. Injection packages are available for those who want to add routine injections to their health and wellness regimen.
B12 INJECTION ($25 per injection)
The B12 shot is our most popular injection. B12 can regulate metabolism, boost immunity, increase energy levels and assist mental clarity.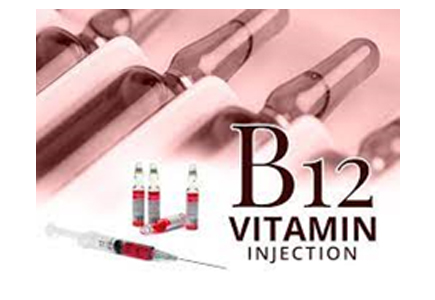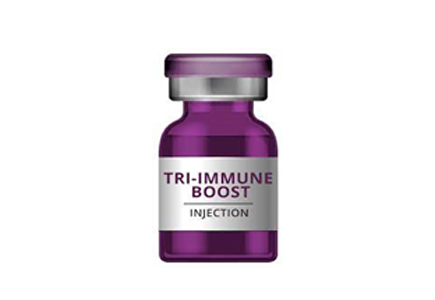 TRI-IMMUNE BOOST INJECTION ($50 per injection)
This triple defense immunity formula consists of potent antioxidants and an essential mineral that assists in supporting the body's immune response. Contains Vitamin C (ascorbic acid), Zinc, and Glutathione.
VITAMIN D3 INJECTION ($25 per injection)
Sunshine in a shot! Vitamin D is helpful for immune support in warding off germs that cause colds, flu, and other illnesses. As we reduce our exposure to the sun, it's easy to become vitamin D deficient — especially in the winter months!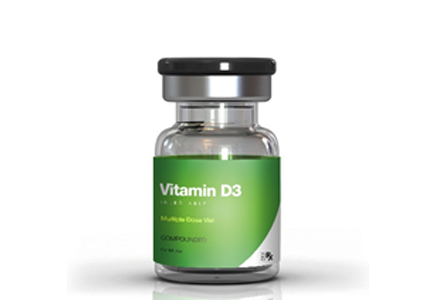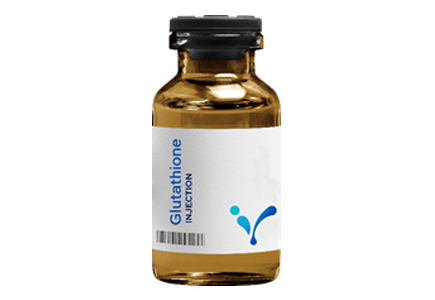 GLUTATHIONE INJECTION ($50 per injection)
This triple defense immunity formula consists of potent antioxidants and an essential mineral that assists in supporting the body's immune response. Contains Vitamin C (ascorbic acid), Zinc, and Glutathione.
Frequently Asked Questions
IM vitamin therapy is the use of readily absorbable forms of minerals, vitamins and other nutrients that is delivered directly into the blood via an intramuscularly (IM). The benefits of IM vitamin therapy are promoting faster weight loss, treating certain nutrient deficiencies, cleansing the body of toxins and free radicals, increasing energy levels, promoting better cardiovascular health, easing anxiety, promoting relaxation, and eliminating hangover symptoms.
Nearly anyone can benefit from the use of vitamin IM nutrient therapy. There are many formulas can be customized to suit your individual needs. Some formulas are intended to help dehydration and reduce inflammation, while others are created to help boost energy and improve recovery time from an injury or sore muscles. Once you know where to focus on for yourself, a medical professional can help determine the best type of nutrients that can help alleviate your problem areas.
It is important to know that there are not a lot of studies or published data that prove the direct effectiveness of IM nutrient therapies, although many patients attest to its benefits and continue to return for ongoing treatment. For those considering IM vitamin therapy, consult with a medical professional first to assess your current health needs and see how the right treatment could benefit you.
All treatments are administered by highly trained and qualified licensed medical staff. Our medical supplies, vitamins, minerals, amino acids, antioxidants, and medications come from medical companies that are screened for quality and safety.
IM vitamin treatment is very safe; however, complications may occur if not administered correctly and by trained medical personnel.
As with any treatment that involves an IM there is a risk for infection. However, this risk is not very likely if the infusion is properly administered. To best prevent infection, it's important to speak with a licensed medical professional and ask them to walk you through the steps they take to ensure safe, healthy treatment for you every time.
Another potential risk—though very unlikely—is vitamin overdose. While the nutrients used in IM vitamin therapy are good for you, it's possible to have more in your system than your body can process.
Blood clots or vein inflammation are other risk factors to consider, although these can be addressed if monitored by a medical professional. As with any infusion, it's important that a healthy dose is given and that each patient's bodily reaction to the infusion is closely observed and managed.
While IM Nutrients is generally safe, anyone with a major pre-existing illness may not benefit from IM nutrient therapy. For instance, individuals with certain heart conditions, may be at a higher risk for fluid overload because of the treatment.
The best thing to do is consult with your doctor or a healthcare professional about your medical history and see if IM nutrient therapy is right for you.
Depending on the purpose for the IM, patients will get treatment twice a week, weekly, biweekly, or monthly. We recommend getting an IM when you feel the need to get better and get back to your normal, balanced self.
We do NOT accept any private insurance/Medicare. Some of our patients turn in receipts to their insurance for reimbursement. Some Flexible Spending Accounts (FSA) or Healthcare Savings Accounts (HSA) are accepted. Please check with your individual insurance or FSA/HSA to ensure they will allow IM Nutrient Therapy before treatment as we do not allow refunds if they choose not to reimburse.
Not sure which treatment is right for you? Connect with us today to discuss more about which vitamin infusions will best meet your needs.
ARE YOU READY TO LOOK AND FEEL GOOD?
Guiding you, THE WHOLE YOU, to better health