Erbium Laser Skin Resurfacing
Get rid of fine lines in no time
The Erbium Yag laser uses a less invasive approach for treating superficial wrinkles and sun-damaged skin. Erbium is the ideal treatment for patients wanting to achieve dramatic improvement in the appearance of their skin with minimal downtime. The procedure removes surface-pigmentation and mild to moderate fine lines and wrinkles on the face, hands, neck, and chest. This treatment is gentle and safe and can be used with minimal risk.
Results with ERBIUM LASER SKIN RESURFACING Treatment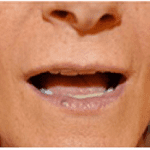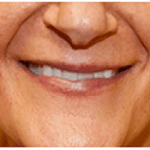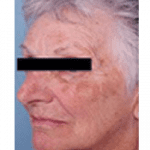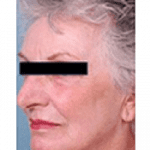 FREQUENTLY ASKED QUESTIONS
Laser resurfacing can decrease the appearance of fine lines in the face. It can also treat loss of skin tone and improve your complexion if you have scars or sun damage. Laser resurfacing can't eliminate excessive or sagging skin.
Erbium laser skin resurfacing accurately removes the outermost layer of the skin allowing the underlying smoother and younger appearing skin to be exposed. The procedure also activates collagen to promote further tightening of the skin. This procedure can address multiple patient concerns including scars, texture, wrinkles, skin tone, and pigmentation conditions.
Anyone who is seeking to correct fine lines and wrinkles in the face, neck, back, chest, or hands is a candidate for erbium laser. Those seeking this procedure should desire to look younger and more refreshed, yet should be realistic in their expectations. While erbium laser skin resurfacing provides incredible change, it often takes more than one treatment to reach the desired results.
You will see results gradually continue to improve for months, with full results seen 3-6 months after treatment. Patients appreciate the slow progression of change because people notice their youthful appearance and not the immediate "work" they've had done.
On average, patients can expect laser skin resurfacing results to last anywhere from 1-3 years from having the procedure done.
If aging, acne, or too much time in the sun has left your face with blotches, scars, wrinkles, or lines, laser skin resurfacing may help your skin look younger and healthier. Laser skin resurfacing removes skin layer by layer with precision. Laser resurfacing cannot eliminate excessive or sagging skin.
We will help you determine how many laser treatments you will need depending on the condition of your skin. One procedure could be sufficient for 6-12 months, but additional procedures may need to be performed as required.
The healing process varies depending on the depth of your specific peel, but will generally take four to seven days. Immediately following the procedure you will feel as if you have a bad sunburn. You will have minor sloughing and itchiness for the first one to three days. By day two through four, redness will begin to fade and by day three-five any residual redness can be easily covered by make-up.
Erbium laser skin resurfacing has been found safe and effective by the Food and Drug Administration (FDA) for the effective treatment of fine lines and moderate wrinkles
Like other cosmetic procedures, Erbium Laser Resurfacing does pose the risk of side effects. These include Burning, bumps, rash, swelling, infection, hyperpigmentation, scars, and redness. By following the pre and post-care instructions you may reduce your risk for these types of complications.
You should not get Erbium Laser Resurfacing in the presence of any active bacterial or viral infection, an inflammatory condition in the area to be treated, or are unwilling to care for the wound. Isotretinoin use with the preceding 24 months is also a contraindication.
ARE YOU READY TO LOOK AND FEEL GOOD?
Guiding you, THE WHOLE YOU, to better health