BodySculp is a laser-based, noninvasive, nonsurgical cosmetic body treatment that is used to target and reduce or eliminate fat. It works for both men and women and on a variety of body types.
The procedure requires no incisions or anesthesia. However, the patient may experience some minimal discomfort. A procedure takes approximately 25 minutes and can target up to 4 areas at once and there is little to no recovery time.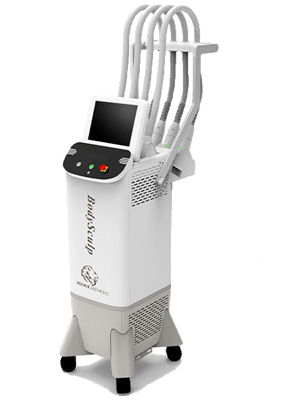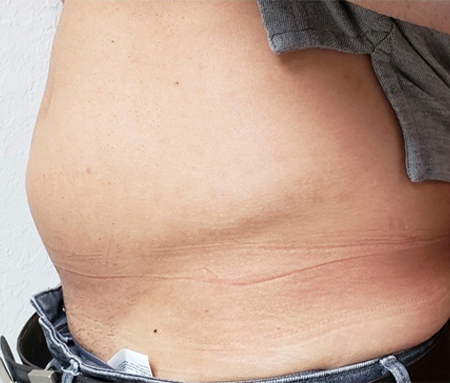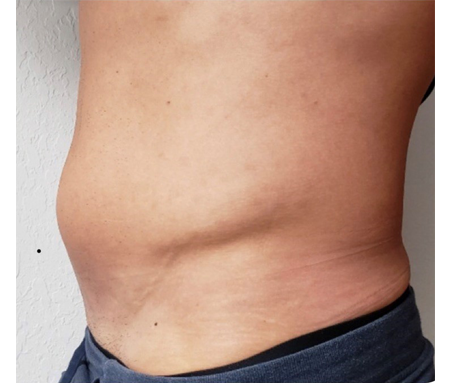 FREQUENTLY ASKED QUESTIONS
BodySculp is a type of lipolysis. Lipolysis is a fat-eliminating process. BodySculp uses laser technology to "melt" fat cells away.
You will be seated in a reclined positioned and the treatment area of the on the body will be marked. The BodySculp belt and applicators are wrapped around the treatment area. The applicators will deliver heat that will kill fat cells underneath the skin while leaving other tissues unharmed.
The BodySculp device alternates between delivering a cooling effect and the laser heat. Each treatment takes about 25 minutes.
As your body metabolizes the eliminated fat cells, fat reduction may be noticeable in as few as three weeks after one treatment. Full results are normally seen 12 weeks after the last treatment. Because the cells eliminated during the procedure are destroyed with the laser, these cells will not regenerate. Desired fat reduction should be maintained through healthy diet and exercise.
A BodySculp procedure takes approximately 25 minutes and can target up to 4 areas at once and there is little to no recovery time.
You may feel some slight discomfort during the BodySculp session, but this is only during the short duration of the treatment. Slight swelling or redness will occur but only be visible for a few hours.
There is no downtime needed afterward, so patients can resume their normal routine when their treatment has been completed.
BodySculp is safe when done by a trained technician.
The heating phases during treatment may cause some minor discomfort. After the treatment, you may experience some soreness and stiffness. While rare, you may also experience bruising in the treated areas. You may want to massage the firm areas during the weeks after the procedure.
BodySculp is safe for most people but is not suitable for everyone. Pregnant women should avoid BodySculp. Also, we do not perform laser treatments on anyone who has used Accutane in the last 24 months.