What is Opera Skin Analysis?
The Opera Skin Analysis will scan your skin, identifying its strengths and weaknesses. The Opera scan will measure your skin pigmentation, pore size, and porphyrins (evidence of bacteria lodged in pores). It also detects UV spots, sun damage, texture, and wrinkles.
This scan allows us to give you the most advanced skin health recommendations, and is part of our commitment to giving you the most educated, efficacious, and medically-sound skincare and anti-aging recommendations.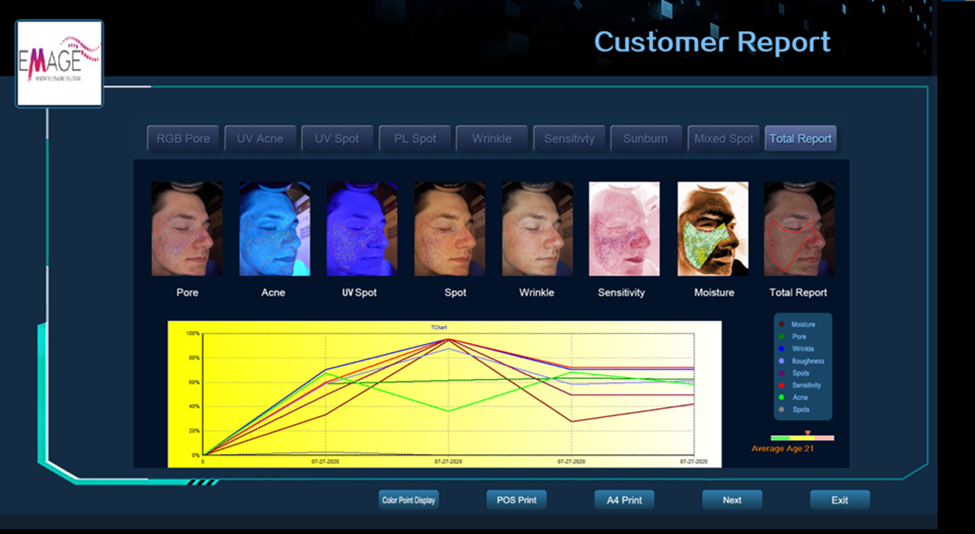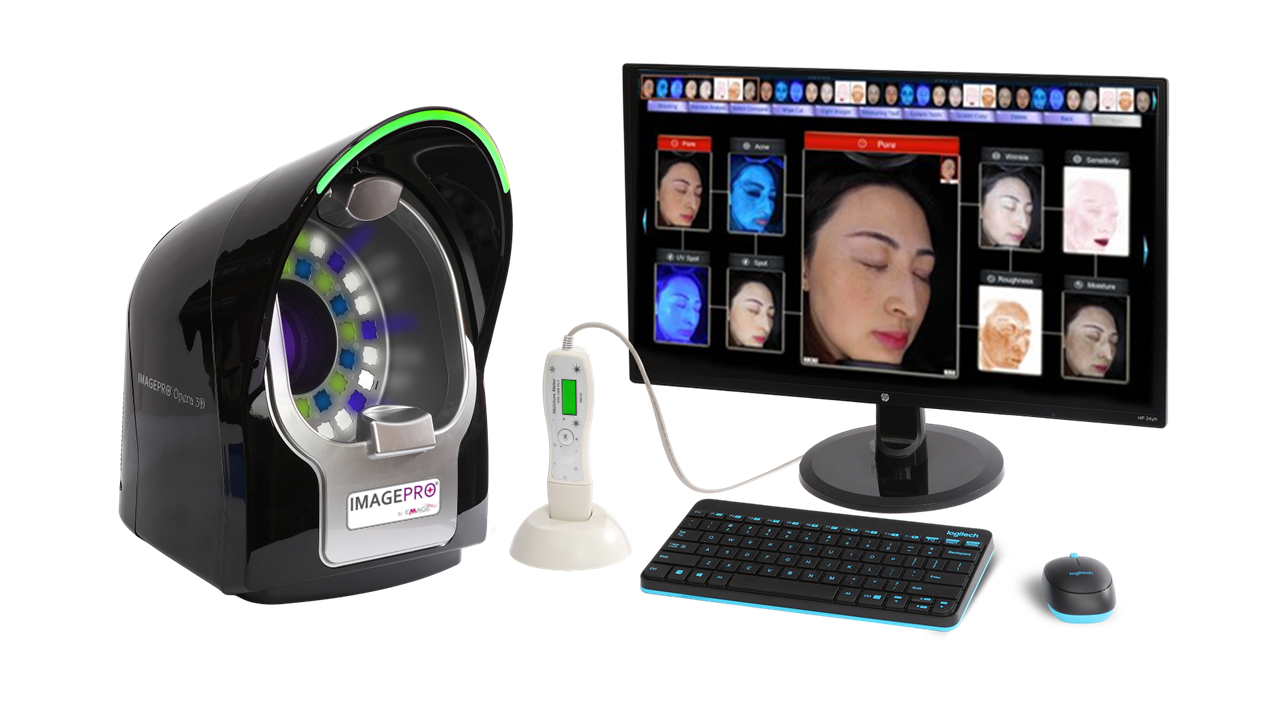 The Opera scan takes super-high-resolution images of your skin. Using a camera that captures not only what is visible on the surface of your skin, but what lies beneath the surface, it gives you the most accurate picture of your overall skin health.
The Opera scan gives you a grade on your skin compared to thousands of other people of the same age and gender. You will receive a score on each of eight qualities:
In addition, the Opera grades your eyelashes on length and thickness. Finally, it gives you a TrueSkin age, which is rated against your real age.
What to Know for Your Appointment
When you come in for your scan, it is very important that you come makeup- and sunscreen-free, as makeup and sunscreen diffuse the accuracy of the photos. The scan takes just a moment and one of our highly trained medical staff will review the resulting report with you. This report helps us make a highly detailed treatment plan for you. We will also make skincare recommendations, as 90% of your skin's health depends on what you are doing at home. And as always, we are here to answer any questions you may have.
Connect with us today at (612) 590-7762 to schedule an Opera Skin Analysis consultation. For a limited time, it is free to all new patients!