IPL (Intense Pulsed Light) Treatment
IPL is used to treat brown spots, red spots, and unwanted pigmentation such as sunspots and background redness. With gentle pulses of intense, optimized light, it helps even out your skin tone and decreases the appearance of vessels with little or no discomfort. It can take as little as 30 minutes and usually you only need a few treatments to see results.
IPL can help address many skin-related complaints, including: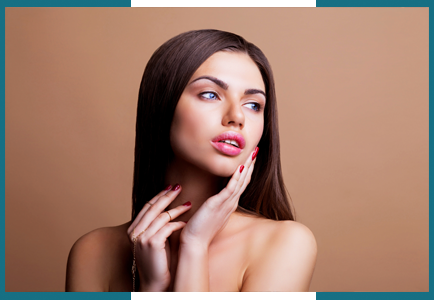 Results with Intense Pulsed Light Treatment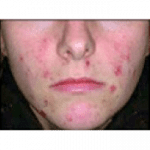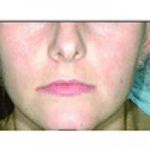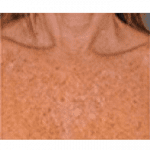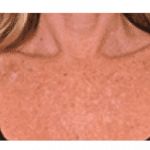 FREQUENTLY ASKED QUESTIONS
IPL is an all-inclusive procedure that can target almost all kinds of skin problems including pigmentation, wrinkles, fine lines, rosacea, and sun damage. It helps in repairing tiny visible blood vessels and eliminating pigmentation irregularities and sun spots.
Although there are other treatments and therapies that can also offer similar benefits there is one thing that gives the IPL treatment an edge: Specificity. IPL is capable of handling all underlying skin structures.
When you come to our office you will be shown to a private room. We will give you special glasses to protect your eyes. A cool gel is then placed on the skin being treated. The smooth surface of the laser handpiece is then gently applied to your skin and pulses of light will flash. It may sting slightly, like the snapping of a small rubber band.
For the best IPL results it is generally recommended that patients receive, on average, 4-6 treatments scheduled 4 weeks apart. Every IPL treatment builds upon the previous one, allowing the skin to react gradually.
IPL sessions generally take about 30 – 45 minutes, depending on the size and number of target areas. All IPL treatments are performed in a private treatment room at Mind Body Skin.
IPL can make your skin look better, but it can't stop future aging. It also can't help the condition that affected your skin. The success of your results will depend on how much sun exposure your skin get after your IPL treatments. With proper skin care and sun protection following IPL treatments, results can last for years.
Patients may feel some slight discomfort during the IPL session, but this is only during the short duration of the treatment. Slight swelling or redness will occur but only be visible for a few hours. A cold compress and over-the-counter pain medication can help minimize any discomfort.
There is no downtime needed afterward, so patients can resume their normal routine when their treatment has been completed.
IPL is safe when done by a trained technician. But the treatment could cause hormonal brown spots to flare up.
Side effects of IPL are minor and include Pain during treatment (reduced by contact cooling and if necessary, topical anesthetic). Your skin may turn pink and be a little sore immediately after the procedure. A sensation of a mild sunburn (redness, peeling, swelling) that may last a few days after treatment. Some of your brown spots may get darker, but they should peel off within a few weeks.
IPL is safe for most people but is not suitable for everyone. Pregnant women and people who are on blood thinners should avoid IPL. Also, we do not perform laser treatments on anyone who has used Accutane in the last 24 months.
ARE YOU READY TO LOOK AND FEEL GOOD?
Guiding you, THE WHOLE YOU, to better health